A Day in the Desert package is ideal for those who would like to visit Kfar Hanokdim without staying over. The package includes a camel trek in the Kana'im Valley, a taste of traditional Bedouin hospitality and a feast.
Camel trek in the Kana'im Valley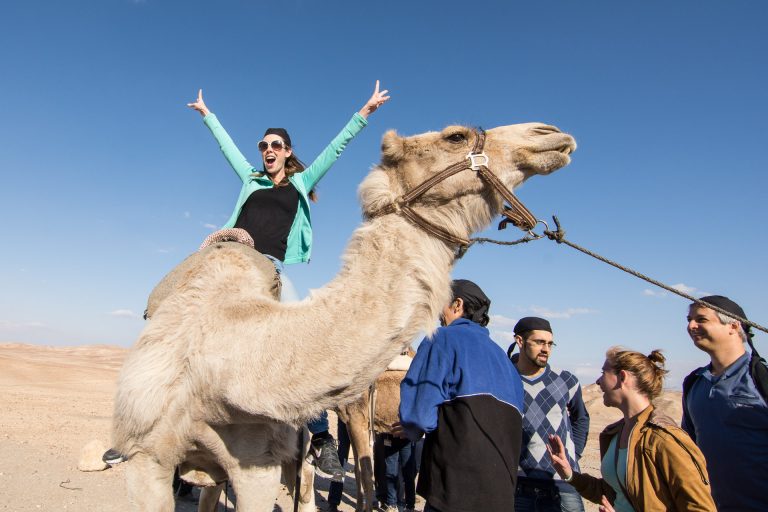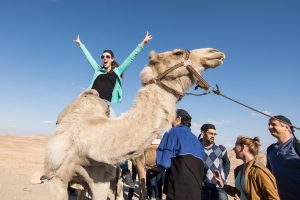 How would we manage in the desert without camels, nature's four-wheel drive? Step into our ranch and meet our beautiful herd of female camels. Once you are acquainted with your new friend, climb onto the saddle, and upsy daisy!
First we'll take the camel for a "test drive" in the desert. Guided by the Bedouin, for whom the camels are like part of the family, we will ride into the heart of the desert, into its breathtaking primeval landscape. Don't forget to snap some pictures during the special ride!
Trek duration is approximately 30 minutes.
Camel riding is in pairs, on two-person saddles.
Camel riding is permitted from ages five to age 67, and donkey riding from age of two, accompanied by an adult.
---
Traditional Bedouin hospitality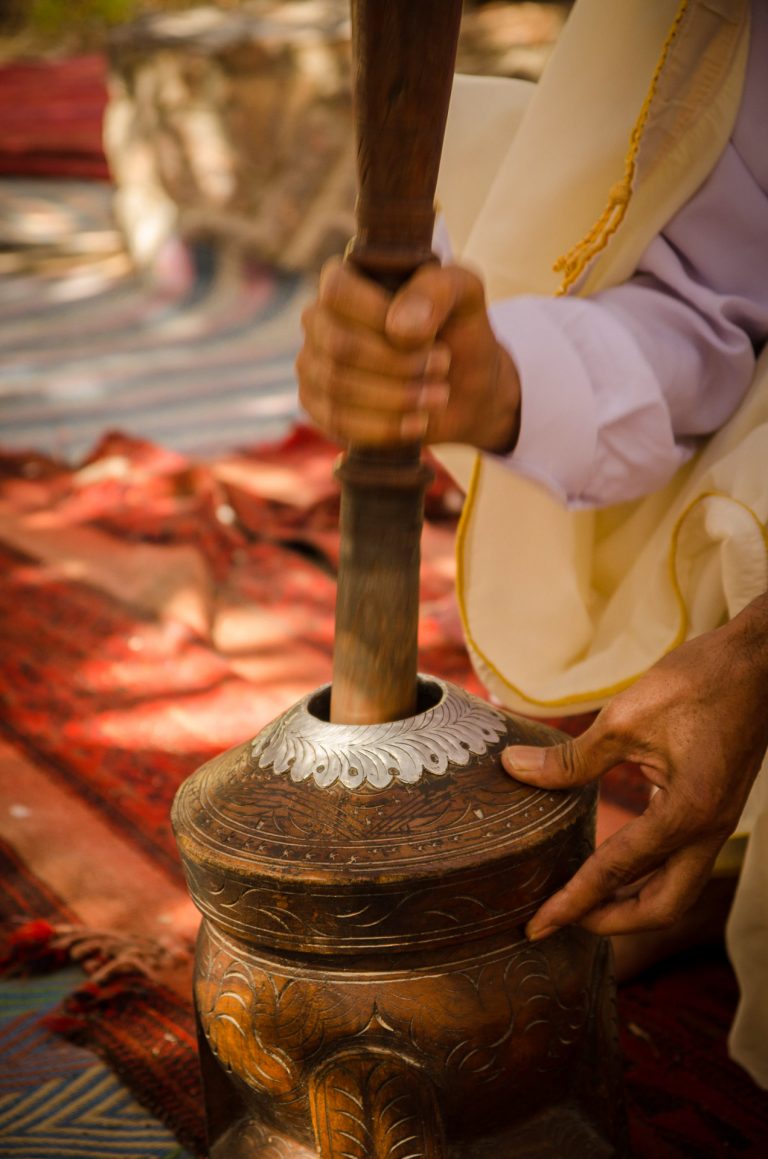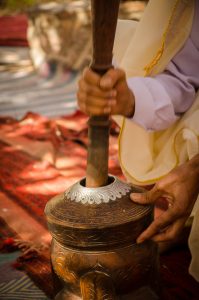 Guests are invited to relax within a spacious Bedouin tent around a campfire, where they will be honored with tea imbued from desert herbs. Next begins the traditional coffee-making ritual: the Bedouin toasts the coffee beans in front of the guests, grinds them with a mortar and pestle to the traditional rhythmic drumming beat, before brewing the coffee and serving it to guests. The activity is accompanied by explanations and stories about the Bedouin way of life.
* Please note that during holidays and weekends there will be no Bedouin hospitality.
---
The feast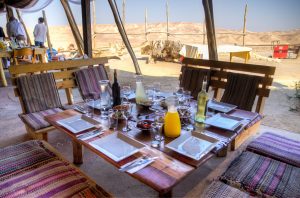 Guests are treated to a splendid feast of seasoned Arab salad, thick tahini, homemade pickled vegetables, spicy matbucha, fried eggplant with mint, and cabbage salad, all served around the tables. Together with the abundance of salads is  a colorful and rich mansaf, made of Kuskus, Kuskus soup, antipasti and stuffed vegetables, accompanied by thin Bedouin pita bread. A rich meat dish is served with the mansaf. For dessert, steaming hot Bedouin tea and Turkish coffee is served alongside sweet baklava and seasonal fruit. Throughout the meal, you can quench your thirst with a refreshing fresh lemon-mint drink.
---
Please leave your vehicle in the large parking lot at the entrance to Kfar Hanokdim for the duration of your stay. No vehicles are allowed in the Kfar.
Campfires can be built and wood for the fire can be purchased, but it's important to light fires only in the specifically allocated areas.
There are taps and drinking fountains throughout the Kfar.
There is partial reception only for mobile phones from the Orange network, and there isn't any Wi-Fi.
We would be happy to host you at the Kfar!
Please leave your details here