Things to do on Kfar Hanokdim
Take a break from the bustle of every day life and enjoy a much-deserved break in the Judean Desert. Immerse in the unique character of Kfar Hanokdim and experience everything we have to offer to make your desert stay all the more memorable. Ever since its establishment in 1991, Kfar Hanokdim has provided high-level personalized hospitality that allows each and every guest to experience the desert in a special and memorable way. The Kfar is an idyllic place for a desert vacation or for holding an unforgettable event in the heart of the wilderness of the Judean Desert.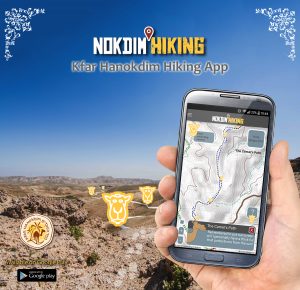 Nokdim Hiking
Lace up your hiking boots and get exploring the nearby regions with the help of our free Nokdim Hiking App, an interactive tool offering a variety of hiking routes across the Judean Desert.
Simply download the app (available on Google Play), select a hiking route and get exploring at your leisure! The user-friendly app offers routes in both English and Hebrew, and includes a map with 40 hiking trails, five hiking routes with games, as well as trivia questions and fascinating desert facts along the way!
The Nokdim Hiking App is the result of the development of a dedicated app, specially tailored to the Judean desert.
Our app works offline, which lets you enjoy hiking through the desert without the need for connecting to the Internet.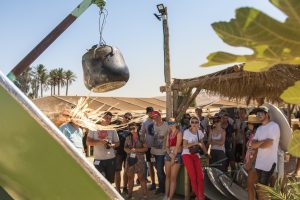 Ecological Workshop
Our ecological site offers a fascinating discovery into harmonious life among desert nature. The Negev's arid climate places limitations on agricultural development, as the desert rainfall is insufficient in irrigating crops and sand and dust storms create difficulty for crops to flourish in the area. By harnessing nature's forces, desert dwellers were able to integrate sustainable solutions into everyday life to produce: water, desert coolers for cooling plants, solar energy for cooking, aquaponics combining plant and fish growth symbiotically and biogas by animal husbandry.
Through our Bedouin Pa-Tent Workshop, we promote creative thinking togenerate sustainable solutions, in line with our commitment to raise awareness of the necessity of environmental changes. Participants will delve into important techniques which are vital to tackling agricultural challenges through the utilization of alternative energy sources. Together we delve into a world of green technology, renewable energy and discuss their powerful impact on contributing towards a better world.
Minimum group requirement of 15 people.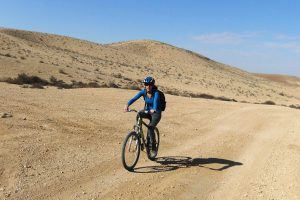 Nokdim Single Track Cycling Trip
The Kana'im Valley, a wild nature preserve almost untouched by humankind, winds between the towering canyons of Nahal Tse'elim and Nahal Rahaf. The only inhabitants are the Bedouins – the people of the desert who live in the wadis (valleys) surrounding Kfar Hanokdim, where they continue to graze their flocks of sheep and camels as in the days of yore.
Single Nokdim offers participants an experiential and enjoyable cycling journey in the heart of the Kana'im Valley, on a marked circular route. The seven-kilometer track has a level of difficulty of easy to medium and bicycles can be rented for both independent or guided cycling trips.
For reservations please contact our reservation office or the reception on site.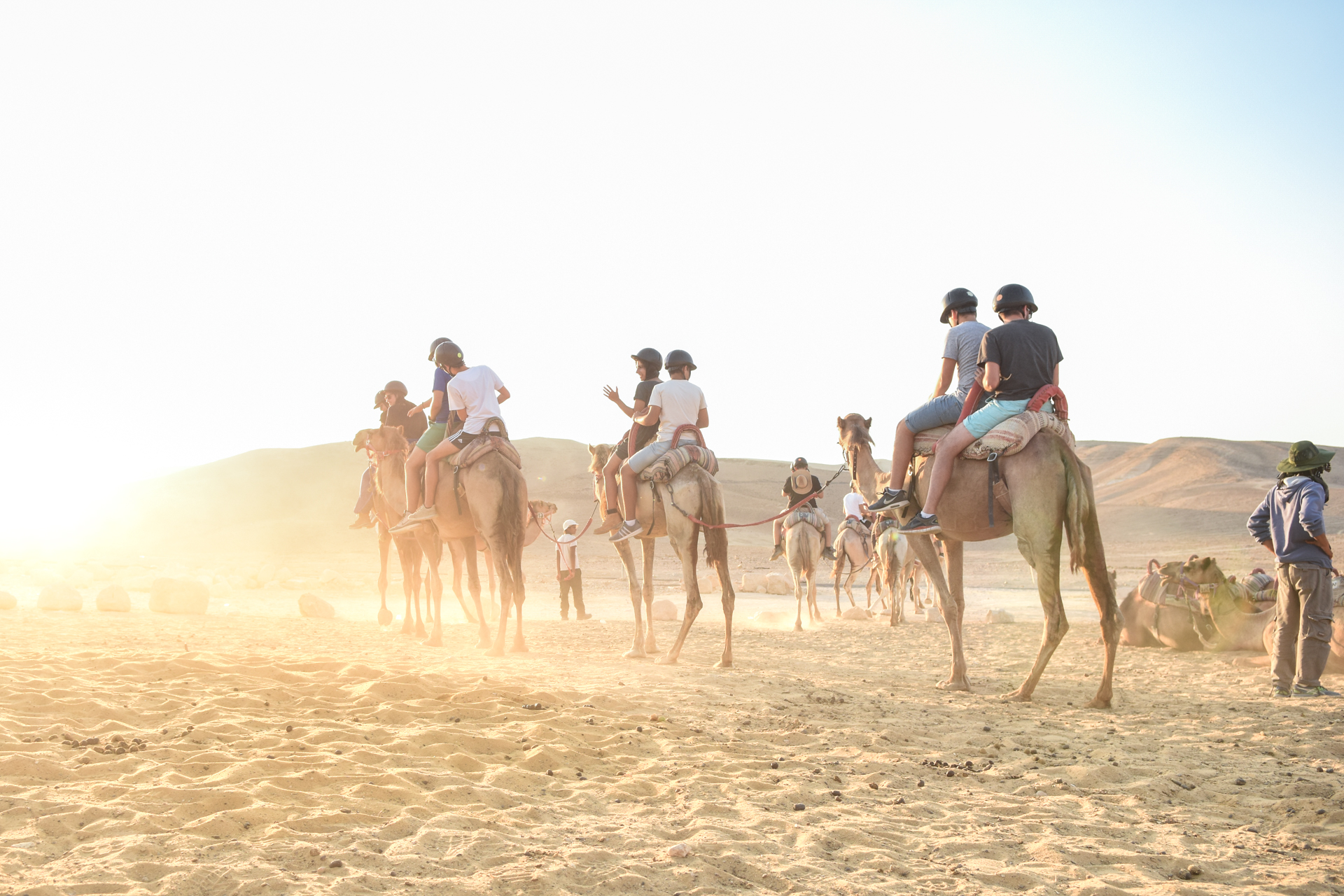 Camel Trekking
As part of the tradition of desert life, we tend to a magnificent herd of 30 female camels. The domestication of camels by humans began thousands of years ago and ever since, camels occupy a central role in the lives of desert dwellers. Regardless of technological advances and the transition towards settled life, many desert nomads still choose to raise camels. At Kfar Hanokdim, you can choose from a wide range of options, from a short ride (popular for photo ops), to camel treks deep into the desert. Our majestic flock of camels are under continuous veterinary supervision and enjoy access to food and water 24 hours a day. They are used to carrying visitors on their backs and the experience is both safe and fun for everyone. A short five-minute introductory video depicting the life of camels is presented in our ranch enclosure before you saddle up! The standard 30 minute ride is guided by the Bedouin, for whom the camels are like part of the family, and we will ride into the breath-taking primeval landscape within the heart of the desert.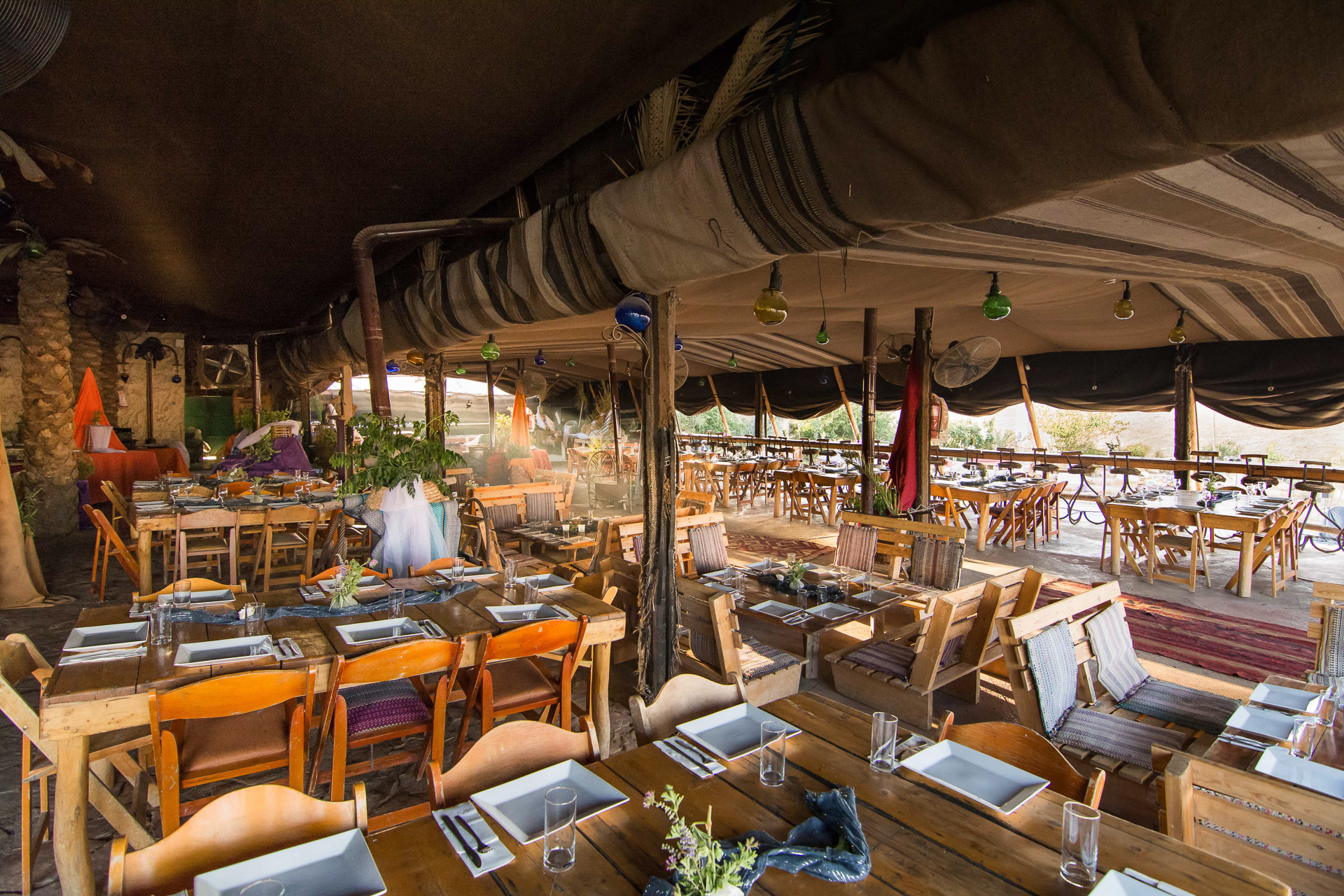 Gandhi Dining Hall
Eat until your heart is content with our lavish breakfast and dinner meals, served in the magnificent Gandhi Dining Hall overlooking the desert landscapes.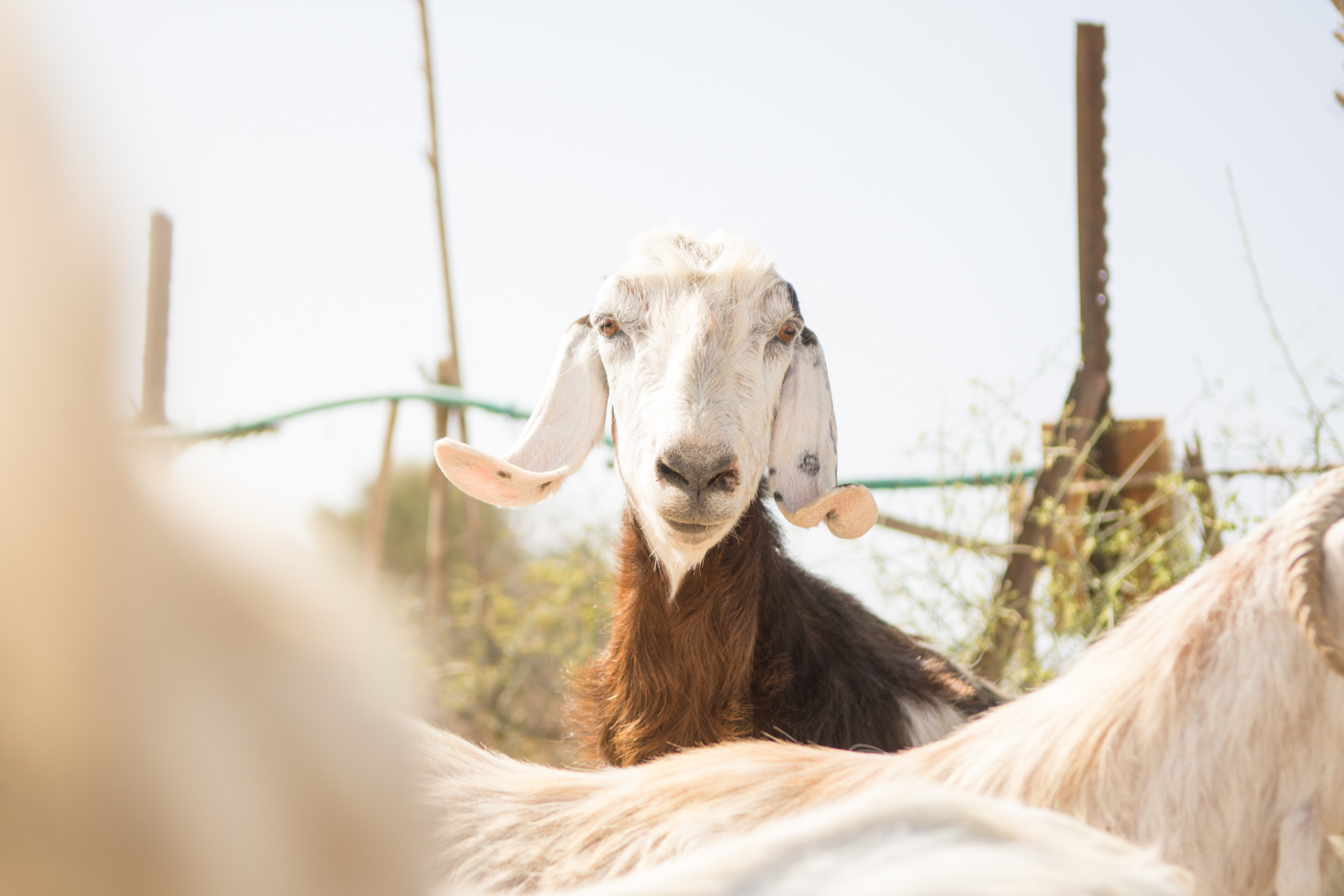 Petting zoo
Love animals?
Come and play among the goats in our small petting zoo located in the center of the village and get up close and personal with our adored family of animals.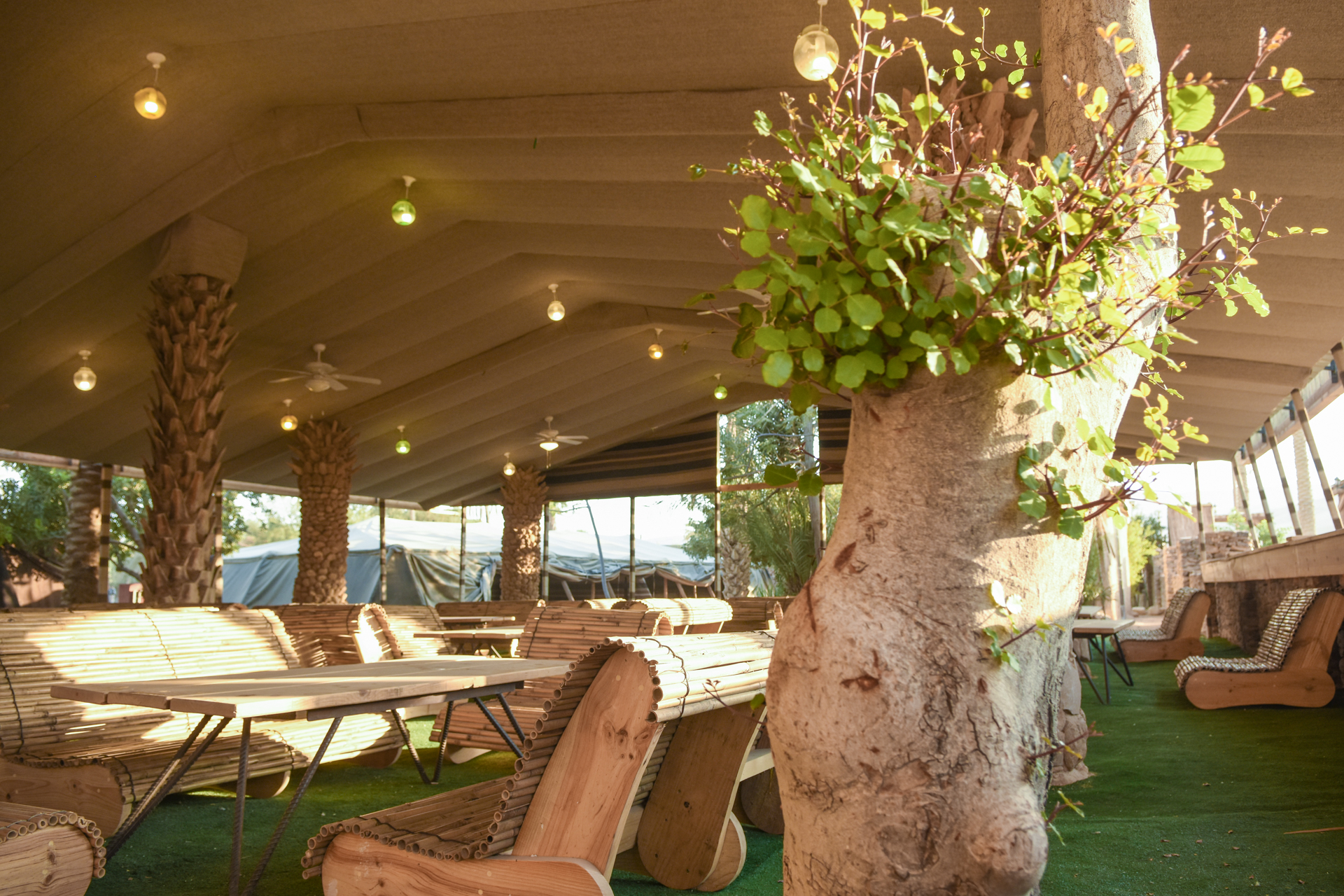 Lobby Lounge
Our lobby lounge reception
is designed to reflect the best traditions
of eastern coffee houses –
a welcoming location to relax among colorful rugs and pillows, where you can enjoy a game of backgammon alongside a flavorful hookah.
Bedouin tea and Turkish coffee are on hand to provide a pick-me-up throughout the day.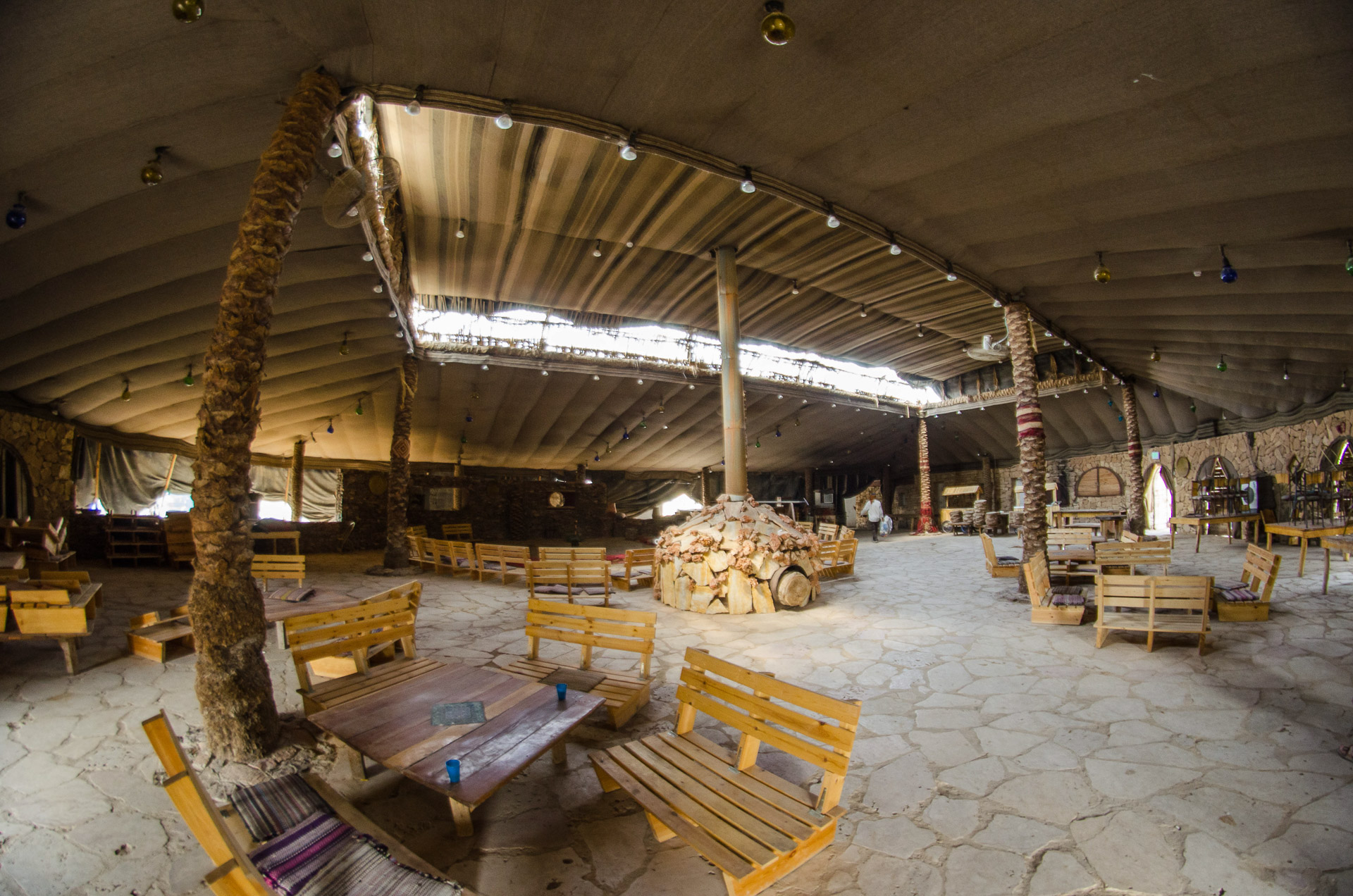 Kshatot-Arches house
Flexible and multi-purposeful, the
Kshatot-Arches is a striking circular space used for a number of functions, including dining, parties, Bar/Bat Mitzvahs, weddings & more.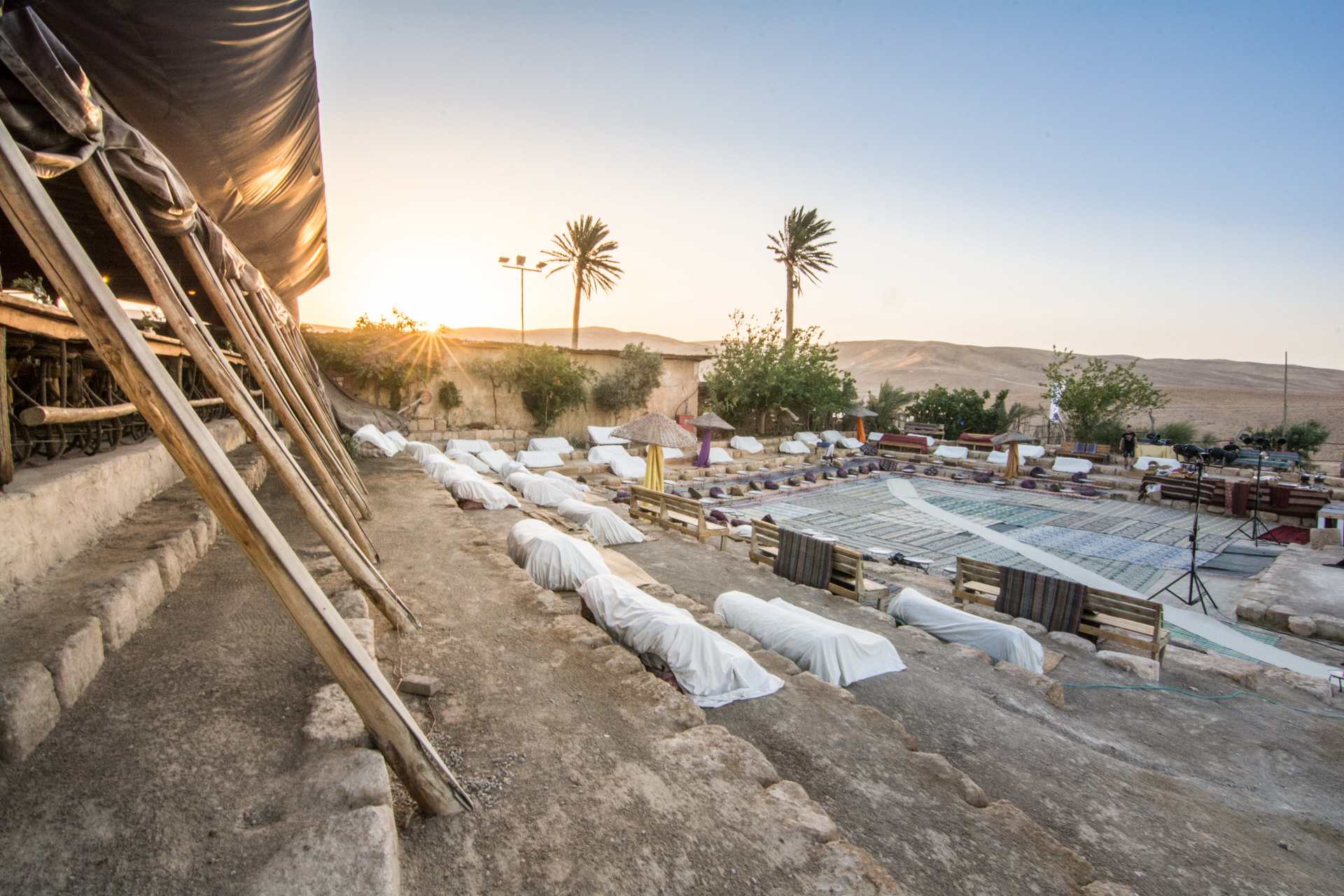 Amphitheater
An extravagant setting within the Kfar,
our amphitheater is a special spot
for hosting a range of events,
from concerts and festivals,
to parties and talks.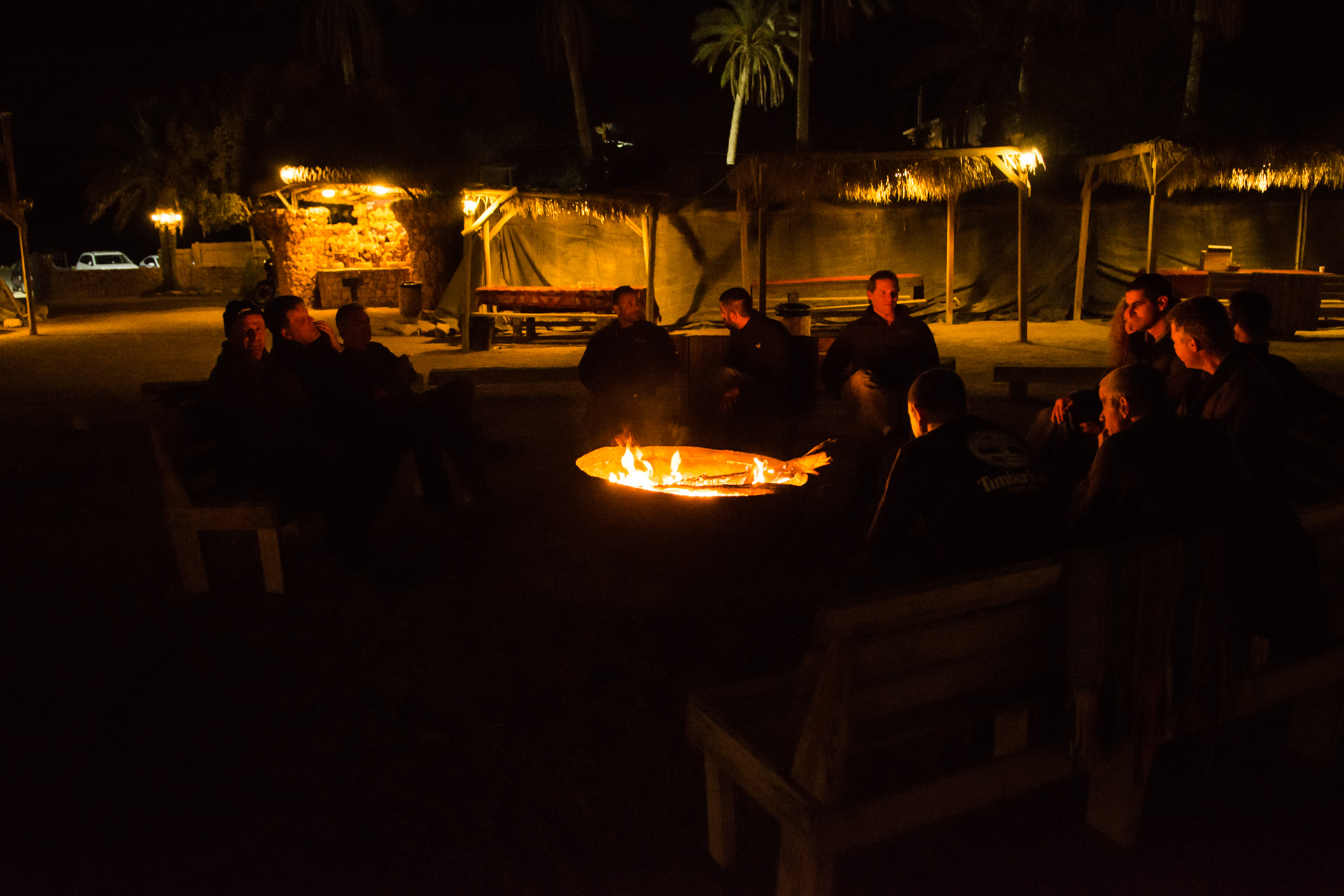 Evening Bonfire
Settle into night in the desert around a blazing campfire, alongside people from all over the world. Swap stories over roasted marshmallows and let the flames warm you against the cool evening air.
Private campfires can be built and wood for the fire is available to purchase. Fires can be lit in specifically allocated areas only.
We would be happy to host you at the Kfar!
Please leave your details here